Gate Operator Manufacturers
Gate Automation Equipment Distributors is an authorized dealer of Door King and Viking Access Systems gate operators, telephone entries, and access control systems. 
Door King Inc.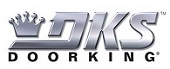 Door King Inc. (DKS) is one of the leading suppliers of gate operators, telephone entries and access control systems in the United States.  Since 1948, DKS has utilized cutting edge technology to produce gate operators that are both safe and reliable. DKS is known in the industry as having the safest products on the market today. 
Viking Access Systems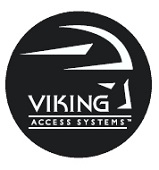 Viking Access Systems is based in Irvine, California and is known for producing gate operators with the highest efficiency rating in the industry.  Their product line includes swing gate, slide gate, underground gate, and barrier gate operators as well as telephone entries, access control systems, and accessories.
When purchasing these systems, it is important to have your equipment installed by an authorized professional. Contact us at 440-582-2850 for a referral to an installation company near you.